Z 2019: Apply now as exhibitor

Get more information about our offers.
Review 2017

Review of Z - International subcontracting fair 2017.
February 5 - 8, 2019 in Leipzig. Kick-off for Europe's supply industry
Z and Intec – Flagship of Leipzig's industry trade fairs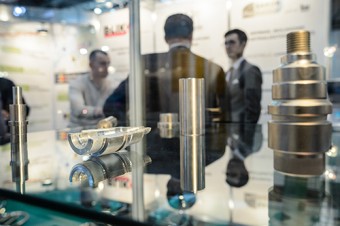 As one of the leading trade fairs specializing in suppliers and subcontractors in Europe, the Z focuses on parts, components, modules, technologies as well as comprehensive industrial services.
Taking place parallel to the Z is the Intec – International Trade Fair for Machine Tools, Manufacturing and Automation Technology which is traditionally held in adjacent exhibition halls. Thus, the Leipziger Messe hosts the key inaugural get-together for the supply industry and production technology for metal working segment in Europe every two years.
News
(04/23/2018) The trade fair combination is contributing to the collective booth 'Saxony Live' at the leading mechanical engineering trade fair in Russia.

(03/06/2018) Leipzig's industry trade fairs with good registration figures – Placement of stands begins already in April of this year

(10/27/2017) Opening its doors from February 5 to 8, 2019, the Z will attract German and international suppliers to convene in Leipzig for the industry's first important get-together of the year. Exhibitors can now register for the Z 2019; online registration is now available too.