Arriving by plane
Direct connections to many large cities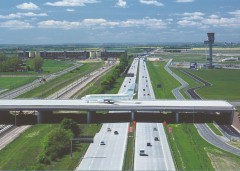 The Leipzig/Halle Airport is located in the heart of Central Germany and is not far from Leipziger Messe: approximately 10 - 15 minutes by Autobahn and eight minutes with the rapid transit train S 5, which leaves every 30 minutes.
To drive from the Leipzig/Halle Airport to the exhibition grounds or downtown Leipzig, you can choose from a large selection of car rental companies.
Taxi stands are located right at the airport (Terminal B) and the West entrance of Leipziger Messe (between the Glass Hall and Messesee).
Up-to-date information for air travellers can be obtained from the Flughafen Leipzig/Halle. Airport information services can be found in Terminal B (ground floor), or by phoning: +49 341 224-1155.
To and from "RoboCup 2016" – TURKISH AIRLINES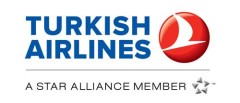 Why not use the international air hub at Istanbul for direct flights to Leipzig with our preferred partner, Turkish Airlines?
Turkish Airlines is the official airline of "RoboCup 2016" and special discounts up to 20% are offered on certain booking classes.
In order to proceed with the online booking tool for Turkish Conventions please visit the Turkish Conventions website www4.thy.com/TKC and use the event code "035TKM16" under delegate section.