Welcome speech for the 20th RoboCup at Leipziger Messe 2016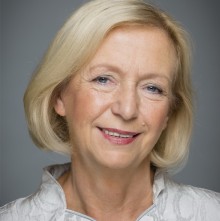 Robots are the embodiment of the focus on the future and the innovative spirit. During the many RoboCup competitions that have been held in the past, soccer-playing robots have provided impressive evidence of what can happen when fascination for technology and enthusiasm for research join forces.
Both of these aspects are promoted in Germany. With our new high-tech strategy, we want to continue to expand Germany's leading position among the world's innovation leaders. The objective of this high-tech strategy is to quickly transfer good ideas into innovative products and services, to not just improve our lives, but also to make our lives easier. At the same time, viable solutions for challenges such as sustainable urban development, environmentally-friendly energy, customised medicine or the digital society strengthen our position as a leading industrial and export nation, and therefore ensure a sense of social well-being. To continue to be innovative in the future, we need young people with ideas and creativity.
RoboCup offers a chance to create excitement among young people for technology and informatics. The young participants recognise just how much fun research can be, and the opportunities it offers. In this way, the competition supports the promotion of young talent, which will be urgently needed in the future. At the same time, RoboCup encourages participants to take a look at other questions that go hand in hand with the issues of the day, such as civilian safety and intelligent mobility. In this context, the RoboCup competitions with the leagues @Home, Rescue and Logistics go far beyond soccer-playing robots. They work on solutions that contribute to society's progress.
I look forward to the ideas that will emerge in Leipzig in 2016, and I am convinced that this event will offer impressive insights into the opportunities that this technology offers. Therefore I would like to invite you to experience the 20th RoboCup in Leipzig, and would like to wish all participants much success in the competitions.
Prof. Dr. Johanna Wanka
Federal Minister for Education and Research