Get to know us better: Leipziger Messe publications
Our image brochure provides a compact overview of the Leipziger Messe group of companies.
To learn more about the trends and strategies that we have identified in our industry, take a look at our annual Leipziger Messe Magazine.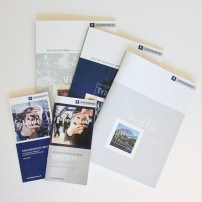 Our balance sheet can be found in the Annual Report.
Check out the Trade Fair Calendar and Trade Fair Profiles for information about our trade fair programme.