Congress Center Leipzig and KONGRESSHALLE am Zoo Leipzig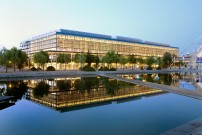 The Congress Center Leipzig (CCL) is one of Europe's most modern congress and conference centres. With its historic architecture, KONGRESSHALLE am Zoo Leipzig also offers state-of-the-art technical standards for conferences and conventions. The special features offered by both buildings include customised event support and comprehensive services that cover the entire spectrum of event services.
CCL offers its customers customised event concepts, rentals of congress halls, seminar rooms, exhibition spaces as well as services for congresses, exhibitions and event.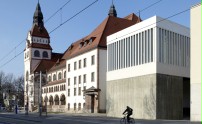 Contact:
Congress Center Leipzig
Messe-Allee 1, 04356 Leipzig
Telephone: +49 341 678-8440
e-mail: info@ccl-leipzig.de
www.ccl-leipzig.de
www.kongresshalle.de