Sustainability as a future concept: "Balanced growth" - economical, ecological and social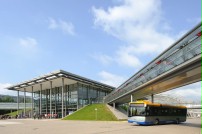 Replacing the tree that has been cut down. Giving back to nature what man has taken away. That is sustainability in action. The term originated in Saxony's forestry industry. Characterised by Hans Carl von Carlowitz (1645-1714), a Saxon forestry official who published this concept in his work "Sylvicultura Oeconomica" for the Leipzig 1713 Easter Fair.
Today, sustainable management means not just protecting the environment but also acting responsibly in all areas of the company - economical, ecological and social.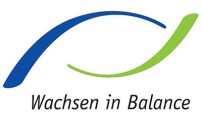 With the guiding theme of "Balanced growth", Leipziger Messe GmbH has committed to this principle of corporate responsibility - with visible success. In 2009, Leipziger Messe was the first German trade fair company to be certified with the famous Green Globe seal for sustainable action.
Transparent and measurable sustainability management
The issue of sustainability is becoming increasingly important in terms of public perception. Sustainability management allows Leipziger Messe GmbH to actively integrate the interests of its clients, employees and business partners into corporate decisions.
Congress Center Leipzig – a corporate division of Leipziger Messe – has already confronted the issue of sustainability for some time, given the conference industry's increasing demand for "Green meetings". As a partner for international events, we address the aspects of resource protection, energy savings, regional synergies and social aspects. In February of 2013, the Congress Center Leipzig was awarded the "Meeting Experts Green Award" in honour of its sustainable mobility concept for the 50th ICCA Congress in 2011.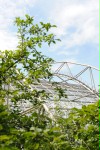 Similarly, trade fair service provider FAIRNET, a subsidiary of Leipziger Messe, is also committed to sustainability. And also with verifiable success: FAIRNET is among the first companies to be certified with the seal "Sustainable Company" by the industry association FAMAB (Verband für Direkte Wirtschaftskommunikation).
The subsidiary of Leipziger Messe, fairgourmet, also focuses on sustainability. With respect to the procurement of its products, the catering company emphasises regional and fair trade products.
Sustainability has long become a strategic competitive advantage. The Leipziger Messe group of companies offers sustainability management that is both measurable and transparent.
Our sustainability process is carried by a variety of measures.
Find out more: What is behind the Green Globe seal?
Leipziger Messe as a best practice example.